Department News
Department of Political Science COVID-19 Updates
---
PhD Candidate Tyler Girard - New Publication
PhD Candidate Tyler Girard has published a new, single-authored paper in the American Political Science Review, which is widely regarded as the discipline's top journal in political science entitled "Reconciling the Theoretical and Empirical Study of International Norms: A New Approach to Measurement." Congratulations Tyler!
---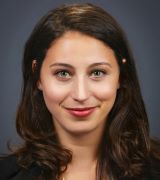 Political Science Welcomes Postdoctoral Fellow - Dr. Lerner
Dr. Alexis Lerner is the Department of Political Science's newest addition. She comes to Western as a Presidential Data Postdoctoral Fellow. Dr. Lerner earned her PhD in Political Science and Jewish Studies from the University of Toronto in 2020, where she was an award-winning instructor of applied statistics and data science, and peace and conflict studies.
---
PhD Student Kennedy - New Publication
3rd year PhD student John Kennedy has co-authored a new paper with Professors Alcantara and Armstrong entitled, "Do governments keep their promises? An analysis of speeches from the throne," published in Governance: An International Journal of Policy, Administration, and Institutions. Congratulations John!
Undergraduate
Local Government
Graduate
Notices
Department Intranet